Description
Documents
 Арматура с металлобазы в Москве 2019.pdf
We offer you delivery of Fittings for reinforced concrete designs, and also a Wire rod, a Beam, a Girder, a Channel bar, Plate and other metal rolling from metal base in Moscow.
We are ready to deliver fittings to the customer's facility with a full set of documents, and accept payment upon delivery, by Bank transfer or cash. The work is carried out under the contract, and all products are provided with quality certificates and tags.
Armature for reinforced concrete structures:
• Marking: A1 A240 / A3 A500C.
• Steel grade: 35GS, and there is under made to order steel 25G2S..
• Quality of fittings: GOST Р 52544-2006.
• Thickness: 8, 10, 12, 14, 16, 18, 20, 22, 25 mm.
• Length: Bars of standard length 11,7 m.; Fittings of non-standard length in packing of bars of 6m (70%) and bars of 11,7 m (30%).
• Purpose: Reinforcement of reinforced concrete structures.
• Packaging: Factory packaging, wiring in 4-6 places.
• Shape: Periodic, corrugated.
Wire rod A240, 6.5, 8, 12,… mm;
Girder 30М (12м) etc;
Channel bar 24У (12м) etc;
Plate GK 4 х 1500 х 6000 etc;
The Patterned plate (lozenge) 6 х 1500 х 6000 etc;
Other types of rolled metal.
Delivery of fittings:
Our delivery to the object of the customer with the payment on the spot (in cash);
Pickup is possible with advance payment at the metal depot;
It is possible to draw up a contract of safekeeping for the Customer;
We carry out loading in transport of the Customer according to the agreed schedule;
Possible delivery by rail, based on the load of 65-68 metric tons in the gondola car, and payment upon shipment to provide railway consignment note form GU-29, quality Certificate, Invoice, Specifications, Invoices for products or Irrevocable, covered Letter of Credit for the agreed shipment, with opening upon shipment of goods.
FOB basis.
If you are interested in purchasing armature, as well as on all other issues, please contact us at the contacts on the website.
To speed up the process of preparing a commercial offer for you, we ask you to prepare an application on behalf of the buyer's company for the fittins you are interested in.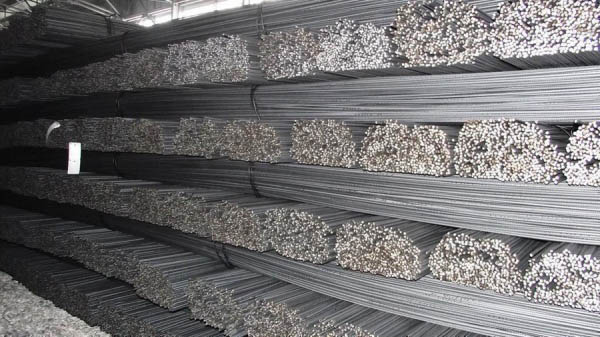 Receive ProValue Updates
Be aware of new supply offers and requests from our customers.