Description
For companies that want to bring their product to new markets, we help to understand all the fundamental issues of financial and organizational readiness for such transactions, analyze the product and study the sales market in the region of interest, search for partners and organize negotiations, prepare and support contracts.
For any manufacturers and large traders, the question of expanding the market for their products abroad quickly arises.
In modern conditions of intense international competition, each state on the one hand seeks to protect its markets, on the other hand offers many forms of cooperation with foreign companies, and sometimes directly invites manufacturers, holders of technologies and patents to solve local issues.
All this provides opportunities for business growth and development by creating new brands and bringing their products to foreign markets.
But every company that seeks to start export deliveries immediately faces a lot of questions about analyzing potential markets, finding partners and customers, conducting international negotiations and concluding contracts, difficulties in customs clearance and documentation, adapting the product to the requirements of local regulations, as well as financing all these works.
We will talk about all these and other issues today, within the framework of the export capabilities of the ProValue Industry platform. All these steps are carried out for our customers, allowing the company to focus on production issues.
Developing an Export Strategy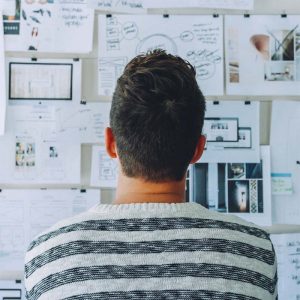 For companies wishing to enter new markets, we help to understand three fundamental issues: financial and organizational readiness to implement such transactions, conduct product analysis and study the sales market in the region of interest.
Let's look at each of these steps in more detail.
1.Audit of the company's organizational and financial readiness. A company aimed at working with foreign companies should be prepared for increased transaction support costs, prompt resolution of emerging issues in various jurisdictions, and a reserve for financing the production of new products. All this includes:
Assessment of production capacity, sales system and sales opportunities;
The ability to incur additional costs for exploring new markets, searching for customers;
Travel abroad, insurance, investment in product adaptation for a new market;
Flexibility of production processes and ensuring productivity growth.
2. Product Analysis. Next, you should understand what offer the company will enter new markets with. This may require:
Options for expanding the product range (new models, colors, sizes);
Competitive advantages (functionality, quality, price, technology);
Trademark protection.
3. Analysis of sales markets. Having decided on the offer, it is necessary to study the features of the markets and their interest in this particular product. It is necessary to conduct:
Calculation of the characteristics of the markets (size, dynamics of demand, competition, consumer demands);
Risk analysis (political, financial, logistical, legal);
Local features of entering the market:

I. Tariff and non-tariff regulation;
II. Customs administration;
III. Procedure for carrying out export-import operations;
IV. The implementation of security.
Only then can you start developing an export strategy that includes:
Export business plan (including the plan of expenses and terms of implementation of the program);
The choice of the product range, niche-orientation and pricing;
Export scheme (direct export, through a distributor, joint venture, representative office);
Selection of working tools (advertising, marketing, delivery, banking).
Selection of partners, search for customers and orders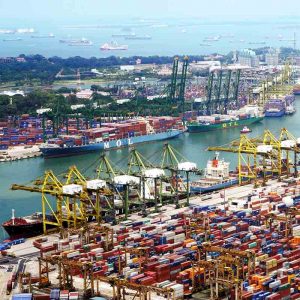 We start our work in the region by searching for local companies in your industry that are ready to contribute to the introduction of your product to a market that is their own and understandable. Legal issues will need to be resolved on the ground, and large contracts will require interaction with government agencies in both countries.
These questions often require time and careful execution. It is important that there are no problems with banks, money transfers, customs, delivery options, and no complaints from regulatory authorities when sales of your product go up.
Therefore, we support all contracts concluded by our partners, solving issues that arise in the course of the process.
To establish a dialogue with relevant partners, will help:
Industrial exhibitions, Seminars and Round tables;
The queries in the profile structure;
Industry press and catalogues;
Electronic portals, Marketplaces, B2B portals;
Participation in tenders.
At the same time, we check the legal status, reliability and financial viability of each partner.
Export financing
We have more detailed information on financing issues on this page, but now we will touch on export financing. It can have many forms, such as:
Lending to the manufacturer's company;
Export credit to your buyer;
Pre-export financing for production of products aimed exclusively at export;
Crediting against the security of a letter of credit received by you from the buyer;
Issuing Bank guarantees and letters of credit (BG/SBLC/LC) to obtain financing for the expansion of your production.
In order for us to understand which forms of additional financing will be suitable for your company, we ask you to send details about your company, products, production and export sales plan in general or a specific transaction in particular.
Contract Support
It would seem that everything is over, negotiations have been held, the price and terms of the contract have satisfied everyone, banks are ready to ensure the transaction, and production facilities are being prepared for launch… but, this is only the beginning of the work! Now you need to fulfill the contract!
And our work is just beginning for you. This regular execution of all related documents, organization of all business processes and departments of the company, teamwork is involved in a myriad of deal structures (carrier, freight forwarder, Bank, insurer, shipowner, customs, state authorities and many other), legal support and physical resolution of all issues arising.
We understand that only you have the best understanding of your business and know exactly what is required for the rapid growth of your company.
And we will connect you with the whole World!
Take the first step, contact us, and we will develop everything necessary for you to launch sales, organize export contracts, and bring your company to the international market.
Receive ProValue Updates
Be aware of new supply offers and requests from our customers.