Description
We invite customers and financial partners to use Block-modular equipment for generating supercritical water with a temperature of up to 500℃ and a pressure at the mouth of an oil well up to 40 MPa, which warms up oil-bearing formations with a depth of up to 7000 meters, allowing efficient extraction of hard-to-recover crude oil reserves.
The equipment that has no analogues in the world manufactured using the patented technology for generating supercritical water, transported on 3 semi-trailers, can arrive at an existing or developed oil well on its own, deploy within a day, start supplying water to a depth not accessible for other equipment. The equipment allows for a short period of additional extraction of several times more hydrocarbon resources from wells than they were extracted during the entire period of previous operation.
Economic indicators:
• 1 ton of supercritical water, gives 1-15 tons of super-produced crude oil;
• Up to 240 tons per day – the volume of production of supercritical water and its injection into the well;
• Cost of injected 1 ton of supercritical water: 40$;
• Excess profit from using the equipment: from $ 50,000 per day.
Physical indicators:
• Oil recovery depth: up to 7000 meters;
• Temperature: T up to 500C;
• Physical pressure: P up to 40 MPa;
• Physical pressure at the bottom of the well: P up to 61 MPa;
• Increase in the oil recovery factor: CIN up to 50% and more;
• Exclusion of flaring of associated petroleum gas;
• Modification of heavy oil into light oil due to exposure to high temperatures;
• Reduction of sulfur content in oil;
• Significant increase in the profitability of oil production;
• Environmentally friendly technology.
For Oil Producing Companies: the equipment will double the total volume of oil produced from each well, significantly reducing its cost.
For Oil Service Companies: the equipment will allow them to enter the existing fields and receive super-produced oil for themselves, or payment from the owners for each ton of heat carrier injected into the well.
For Investors: with a record payback period of 6-8 months, you will be able to quickly recoup the cost of buying equipment, and start making a significant profit on the invested capital.
The daily volume of production and injection of supercritical water into the well from one installation is 240 m3. Each ton of injected supercritical water, during the initial operation of the well, allows producing up to 15 tons of oil and more, with the worst case scenario – 1 tons of oil.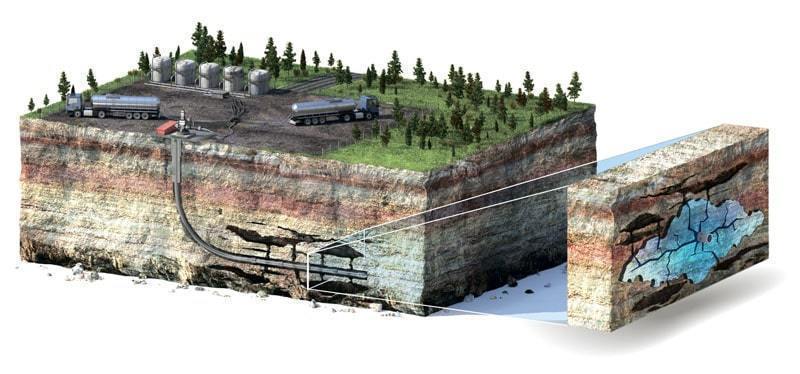 More than 70% of all world oil reserves are classified as hard-to-recover (or TRIZ). The production of TRIZ without the use of methods of increasing oil recovery is economically unprofitable. The most effective and common methods of extraction of TRIZ are thermal methods of exposure to the productive reservoir with superheated steam. However, taking into account the fact that more than half of the TRIZ reserves are located at a depth of more than 1 km, the use of thermal methods in the form of superheated steam injection into the reservoir to a depth of more than 1 kilometer does not give the desired effect and becomes economically impractical.
The main goal of the project is to create a heat generator for the production of a supercritical water, the use of which will effectively affect oil – bearing formations and involve in the development of deposits with reserves of TRIZ (heavy, high-viscosity, paraffin, etc.oil) lying at depths of more than 1 kilometer, as well as ensure the production of kerogens-solid, immature oil.
This technology is applicable both to new fields, such as the strategic field of the Federal project "Bazhen", and to developed fields with residual oil reserves, and allows for a short period of time to additionally extract many times more hydrocarbon resources from old wells than they were extracted during their previous operation.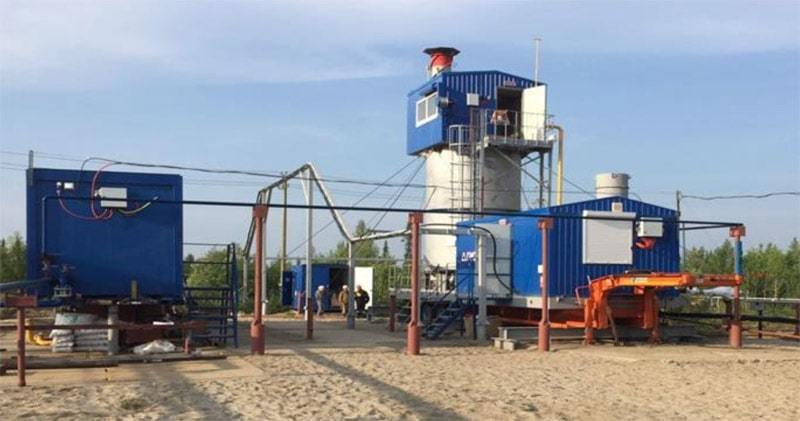 Taking into account the ability of supercritical water to oxidize organic matter into simple and environmentally friendly substances – into CO2, water and thermal energy, in parallel with oil production the equipment allows to dispose of oil sludge and asphaltene sediments in the soil, implementing closed-cycle technology.
This technology is especially relevant for the main oil-producing region of Russia-KhMAO, and also has a high export potential of equipment – countries of South America, the Middle East, etc.
This technology is of interest to countries where there are exhausted or depleted oil wells, as well as to countries wishing to increase the volume of extracted oil from actual wells.
To participate in the project or order equipment, please contact us at the contacts listed on the website >>>
Receive ProValue Updates
Be aware of new supply offers and requests from our customers.